Description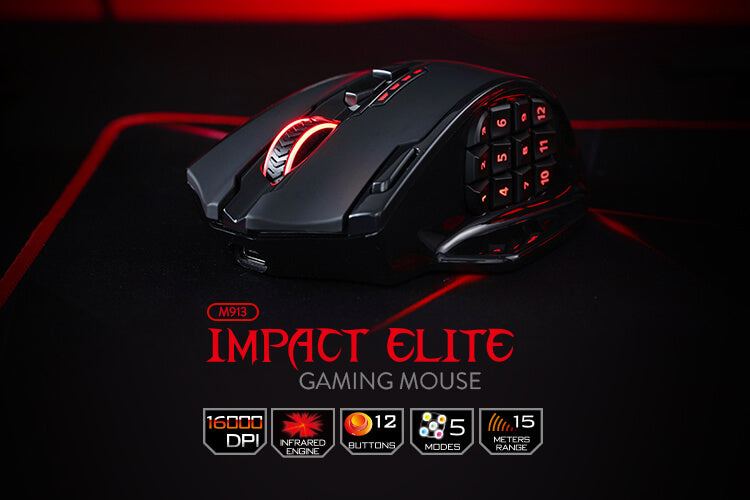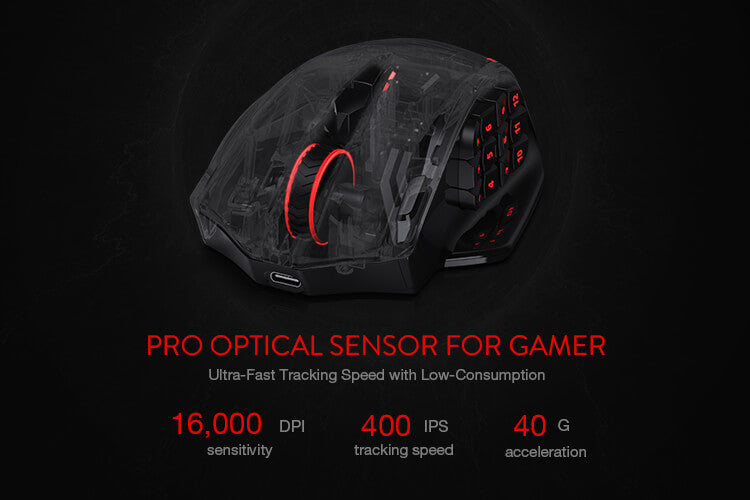 Wireless/Wired, 2 Roads to Win
BOOM! Dual modes of 2.4Ghz wireless and USB-C wired mode assemble with 12 side buttons MMO gaming mouse feature. Wireless/wired mode plus easy-access keybinding shortcuts maximize your damage.
Lightning-Fast Is Not Just Saying
Waterproof Surface, Anti-slip Rubber Base. Waterproof coating prevents damage from spilled drinks or other accidents. Heavy duty anti-slip rubber backing keeps it secure in one place.
Stay Power-On Day to Night
Low-consumption advanced chip combo with 1000mAh battery capacity, long-hours of use is guaranteed with the most possibility. Eco mode with backlit off levels up the durability up to 80 hours.
5 DPIs Designed for Esports
Equipped with 5 onboard DPI levels (1000/2000/4000/8000/16000) which allow you to switch among different needs at ease. Personalizable DPI ± 100 meets your unique need and shorten the get-used-to time.
Uncompromised Driver Support
20 buttons include 12 side buttons and 16.8 million color lighting effects are all customizable with software, even in wireless mode. Ahead to the victory in your exactly wanted way.
Low Consumption & Eco Mode
Geared with low consumption Pixart 3335 sensor, long-hours of use about 80 hours is available in ECO mode. The mouse will automatically turn into sleep mode after 9 minutes with no movements.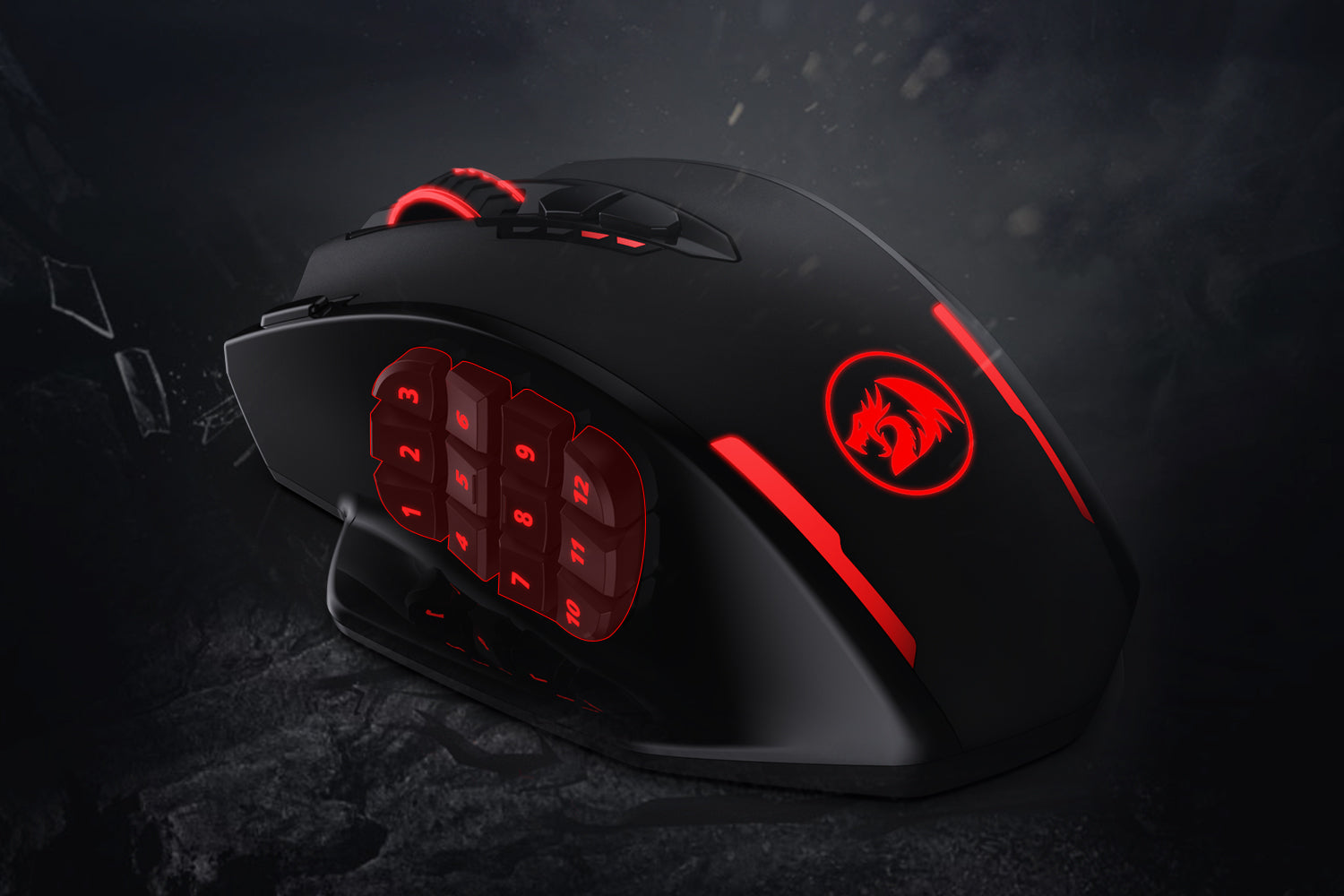 12 Side Buttons Mouse In Wireless
Redragon M913 is the first Redragon wireless MMO gaming mouse with 12 programmable side buttons. The most perfect combo with wireless function plus side shortcuts aim for higher user experience.
Dual Mode, Limit-Breaker
Easy to switch through wireless and wired mode and get fully charged with USB-C cable for only 4 hours. 1000 Hz Polling Rate with 40G acceleration can be activated in any mode.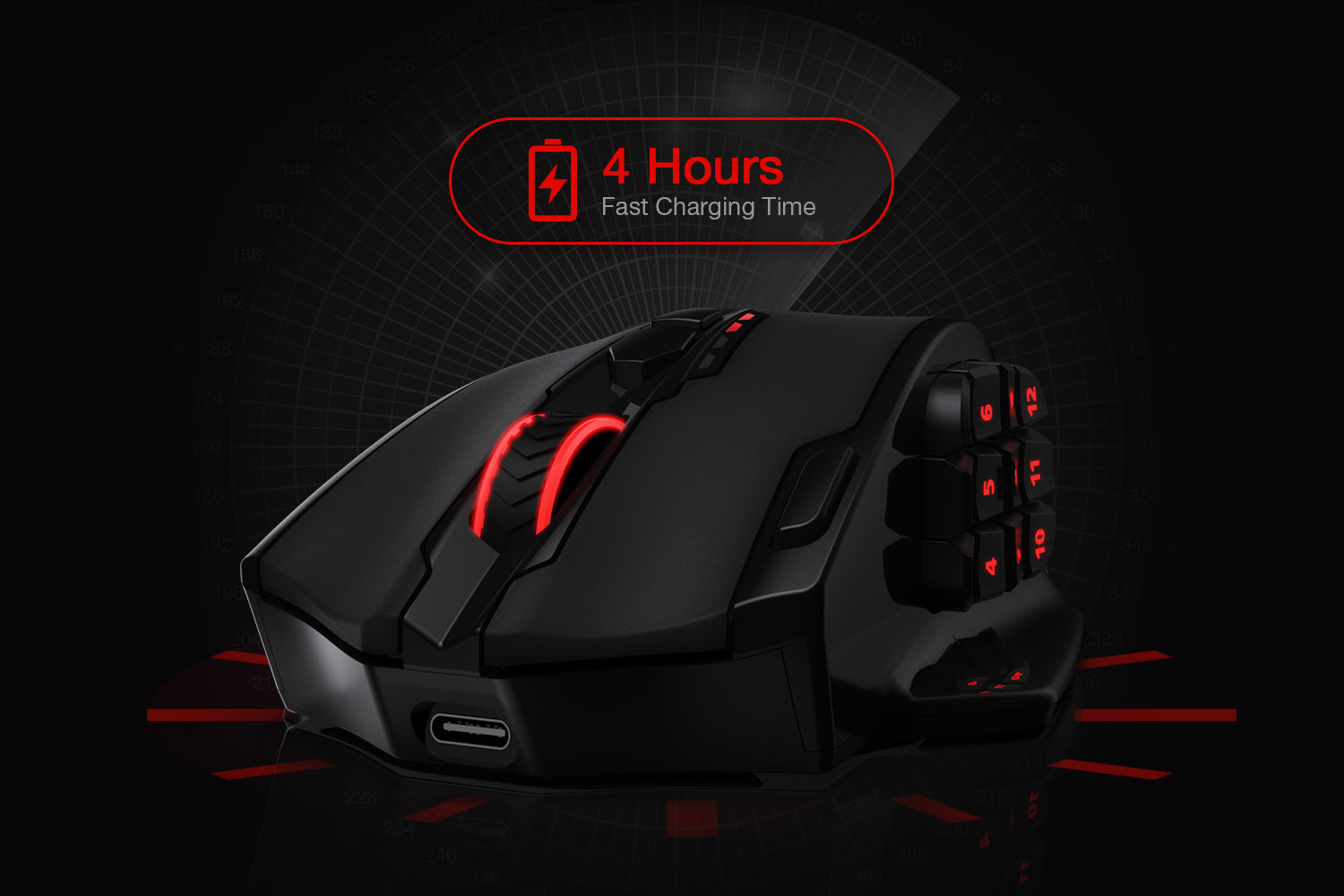 Specifications
Features
Dual modes of 2.4Ghz wireless and USB-C wired mode
Professional Programming Software
5 onboard DPI levels (1000/2000/4000/8000/16000)
20 buttons include 12 Side Buttons
16.8 million color lighting effects
80 Hr Battery and Pro Optical Sensor
Low Consumption & Eco Mode
Design
Sensor
Optical Pixart 3335
Hardware Platform
PC/Mac/Linux/Unix
Batteries
1 Lithium Polymer batteries required. (included)
Package Included
1 x Redragon Impact Elite Gaming Mouse
1 x User Manual
Reviews
Download